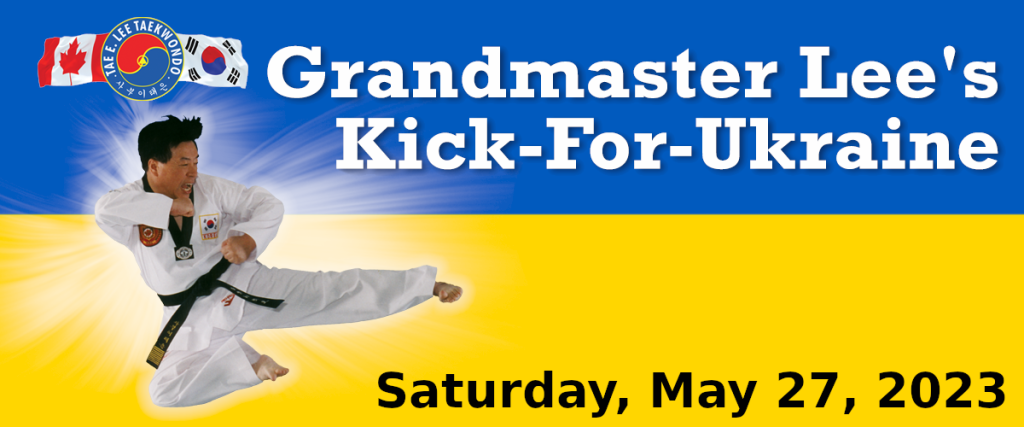 We will be celebrating Grandmaster Tae E. Lee's 46th anniversary on Saturday, May 27, 2023 from 2:00 – 3:00pm outdoors at Hampton Park!

Join us to see a performance by the Tae E. Lee Taekwondo Demonstration Team. 
Tae E. Lee Taekwondo students are also able to register and participate in Grandmaster Lee's Kick-For-Ukraine, a fundraising kickathon with proceeds to support Ukraine!  

For more information or to get your kickathon registration form please contact the office or send us an email.
※ Great exercise / cardio work-out
※ Get-in-shape!
※ Improve your technique
※ Fundraise for a great cause
※ Have Fun!

※Help us support UKRAINE